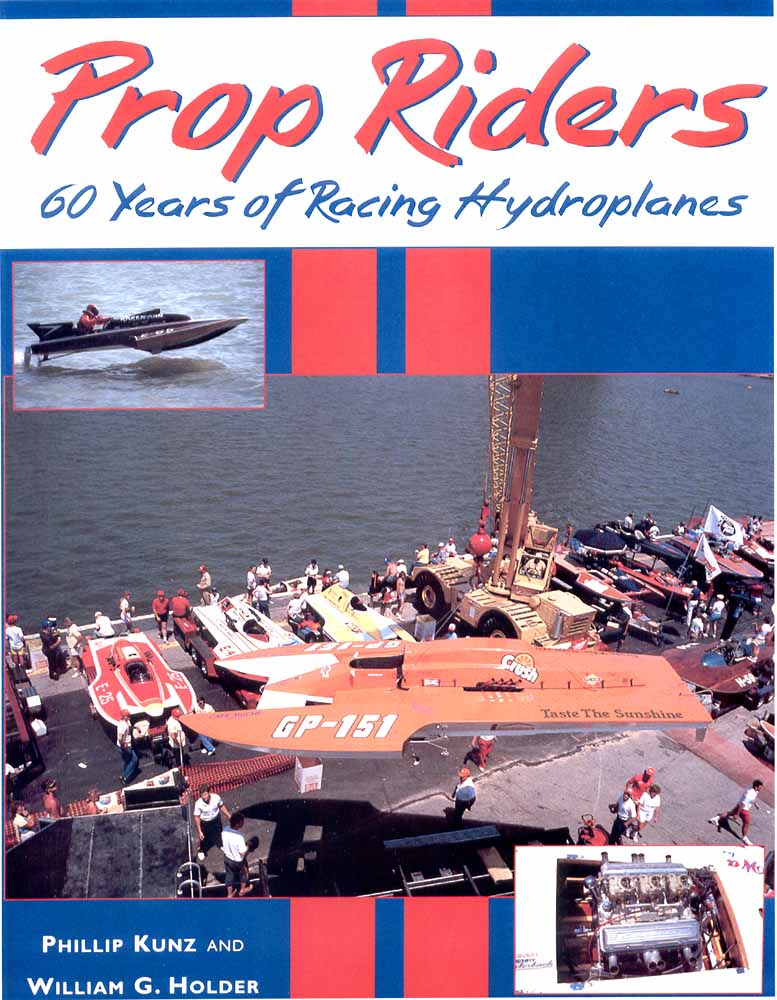 Click on Book Cover to enlarge
Prop Riders, an all-new,
information-packed book
about hydroplane racing.
Written by former racer and
long-time participant Phil Kunz
together with Bill Holder,
Prop Riders
tells the story of Limited Class
hydroplanes and the men and
women who have made this
exciting sport what it is. This
unique new book is jam-packed
with details on boats and people.
Chapters cover: *Hydroplane
Development *Design Evolution
*Construction *Engines and
drivetrains *Portraits of drivers
of Limited and Unlimited Hydros
*Stories of Builders *Multi-engine
Hydros *Classes and how each
developed *How participants
prepare for and conduct a race
*Vintage hydros *Racing in
Europe and Down Under *Plus a
major section listing North American
records: boat, driver, engine, etc!