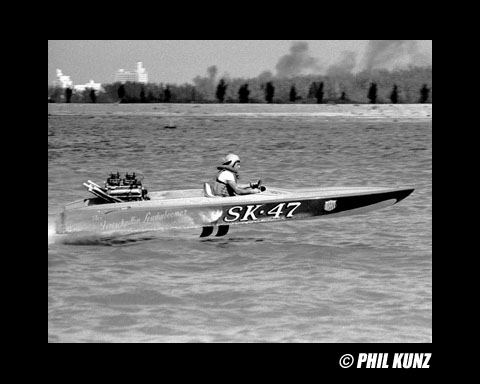 Das Firespitten Loudenboomer SK-47
SK
SK Racing Runabout Class
The Ski Racing Runabouts class started in the late 1950's. In the early 1960's, they had a minimum weight of 1500 lb. with a maximum cubic inch of 400. They could use multi carbs, but no injection or blowers. They had a minimum length of 16 feet and a minimum width of 6'3." They must use gasoline and the driver must sit in front of the motor.